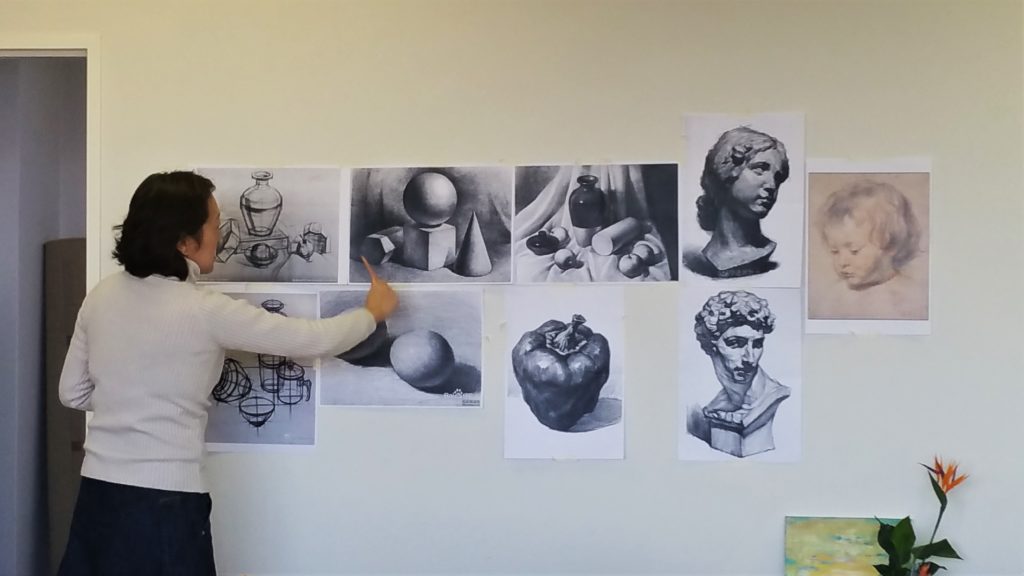 It's never too late to start learning art.
Yuanfang Art Studio provide academic art training in sketching, drawing, watercolour painting, oil painting and other various painting skills.
Different levels of courses are designed for beginners and for people who already gained some painting skills.
All courses will take place in our spatial and bright studio, at Ambachtshof 68, 2632BB Nootdorp, the Netherlands.
For application, please send an email to info@yuanfang.nl